Buses for Parties and Events in Rome
Organizing major events, whether corporate or private ones, can require many resources. It can be difficult to hire a bus to get everyone where they need to go. Hopefully, you can find the right company to help you with the organization.
That's where we at MMA Autoservizistep in! Buses for corporate events and parties in Rome will help you provide the key to success – transportation.
We'll assign you with a dedicated consultant who will work with you to find a tailored solution based on your needs and will guide you through the bus rental process. You can choose the best vehicle from our fleet. We wish you a great event!
On-board comfort, efficiency, punctuality, availability and safety are our hallmarks and the means to achieve our primary goal: the satisfaction of our passengers.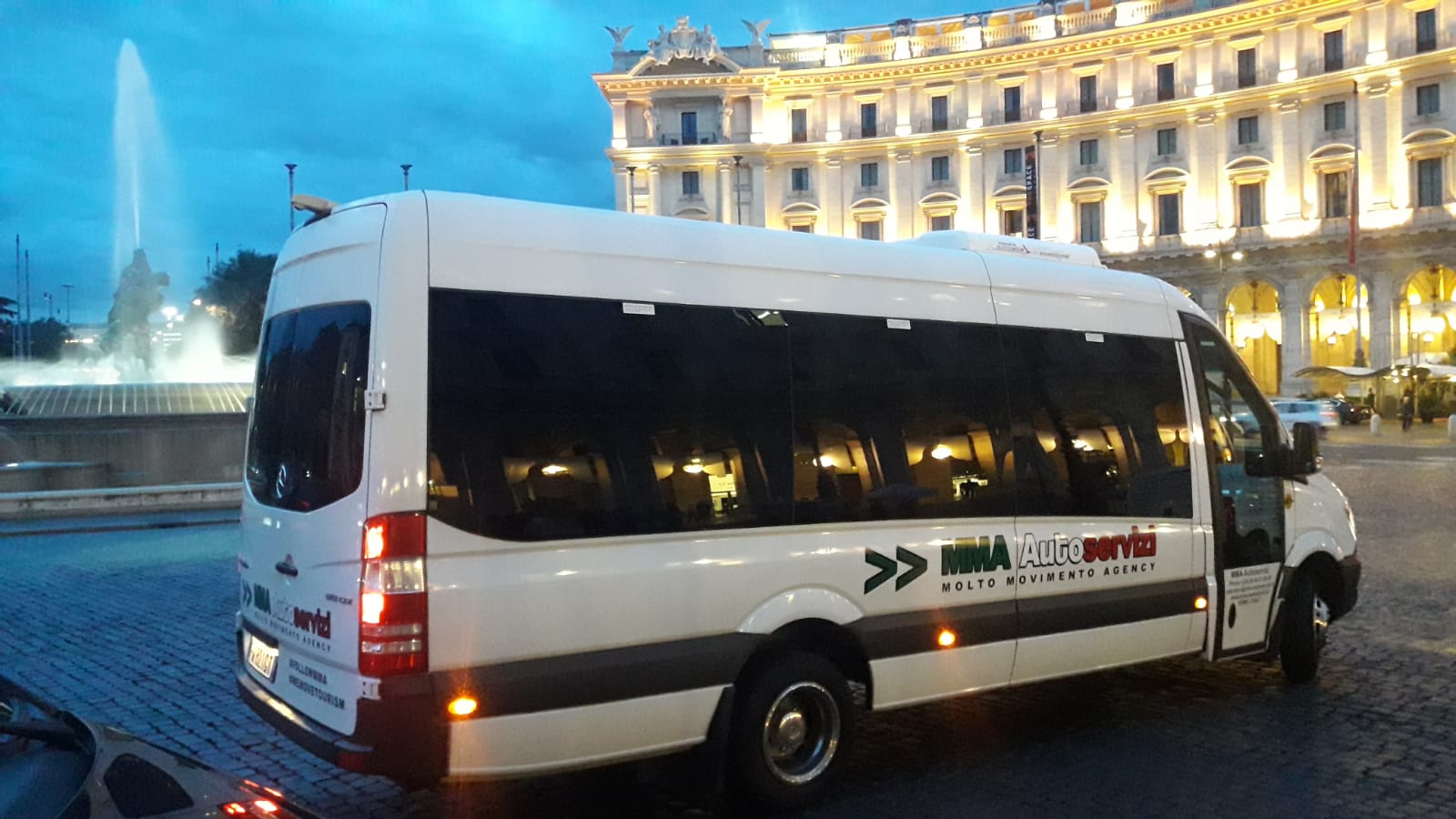 DEDICATED 24/7 ASSISTANCE
Dedicated 24/7 assistance. Book a vehicle from our fleet and contact us without obligation for personalized requests or quotes;, our professional and experienced team will follow you and suggest the best solution based on your needs.
WIDE FLEET
We have a fleet of EURO 6 class buses and minibuses, consisting of more than 30 units, of any size and with the same graphic design to be easily identifiable by clients offering conference services.
MULTILINGUAL OPERATIONS OFFICE
Despite having been set up not long ago, our company is a point of reference in Rome in this field for our high quality. We offer latest generation coaches, professional drivers and a multilingual operations office (English, French, Spanish, Arabic) available 24/7..