Our fleet of chauffeured coaches, shuttle buses and minibuses for rental
We have a fleet of EURO 6 class buses and minibuses, consisting of more than 30 units, of any size and with the same graphic design to be easily identifiable by clients offering conference services.
We have a fleet of buses ready to comfortably take you to any destination. Wide reclining seats, on-board toilets, legroom and luggage compartments designed for even the bulkiest suitcases are just some of the features our up to 12-meter buses offer.
* OUR COACHES ARE SANITIZED ON A DAILY BASIS IN ACCORDANCE WITH COVID-19 REGULATIONS.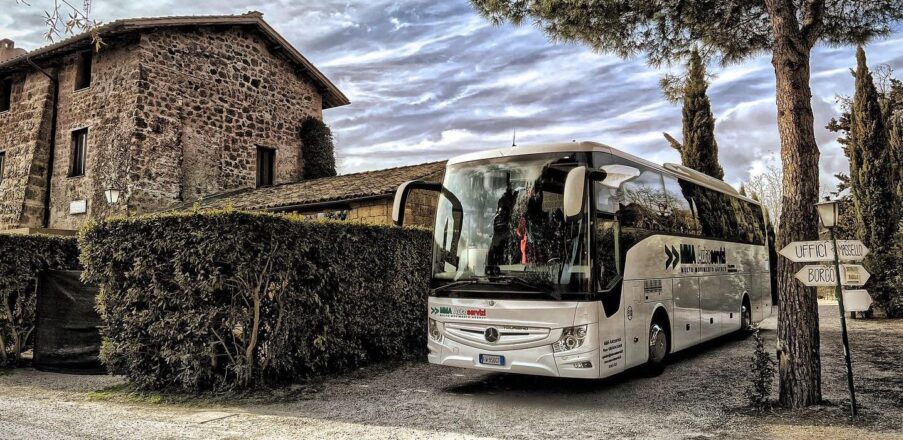 ENGAGING JOURNEYE
Large tinted windows and high ground clearance allows a perfect view for our clients during the journey, making them enjoy the entire route and landscape
COMFORTABLE COACHES
Comfortably travel and relax thanks to comfy coaches. Their upholstery, smooth engine and large seat spacing will make your trip unforgettable.
SPACIOUS COACHES
Our coaches are designed for everyday comfort. Each is equipped with ergonomic seats and large luggage racks where you can comfortably put even the bulkiest suitcases.